Counterbalance Forklifts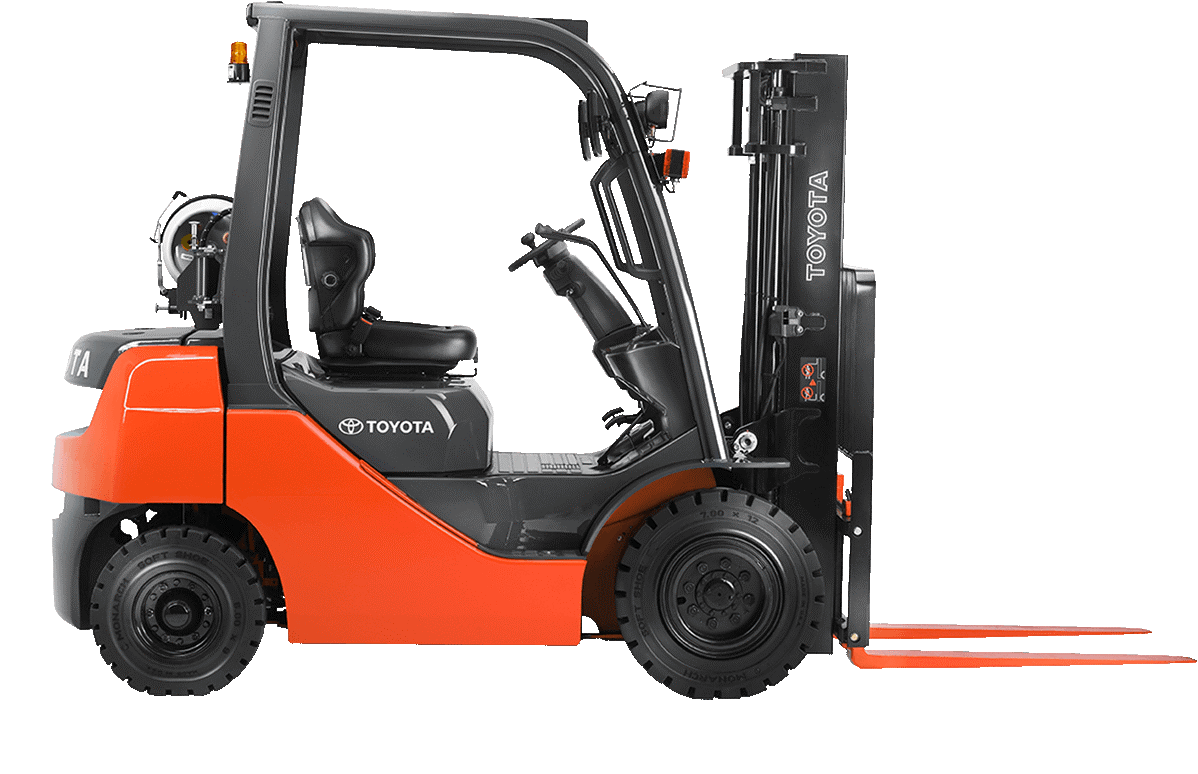 Most common type of counterbalance forklift trucks are Diesel, LPG /Petrol and Battery.
Counterbalance forklift trucks can be driven up to the exact location of the load or racking (Indoor and Outdoor).
Counterbalance trucks operate a counterbalance weight design, with a weight at the rear of the truck off-setting the load to be lifted at the front.
Electric/Battery counterbalance trucks are able to operate with a smaller counterweight as the battery serves as ballast as well as a source of power (Smaller Turning Radius / Turning Aisles).
---
Reach Trucks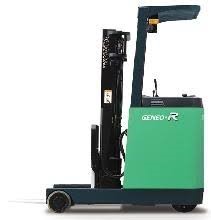 Battery Operated.
Capacity Range: 1500Kgs – 1800Kgs, 2000kgs -2500kgs.
Reach trucks are designed to offer maximum lift height with excellent maneuverability, especially in very tight or narrow working environments.
Excellent for indoor use.
---
Stackers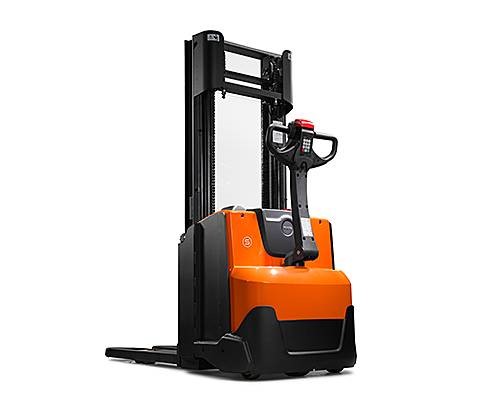 In the world of warehousing, distribution and general material handling, a stacker is a machine that combines features of a walkie or walk-behind pallet jack with features of a lift truck where an operator would typically stand while driving like a counterbalanced, reach or straddle lift truck. These combination forklifts are typically referred to as walkie stackers.
For lighter warehouse applications.
For lower lifting height.
For better maneuverability in narrow environments.
---
Order Pickers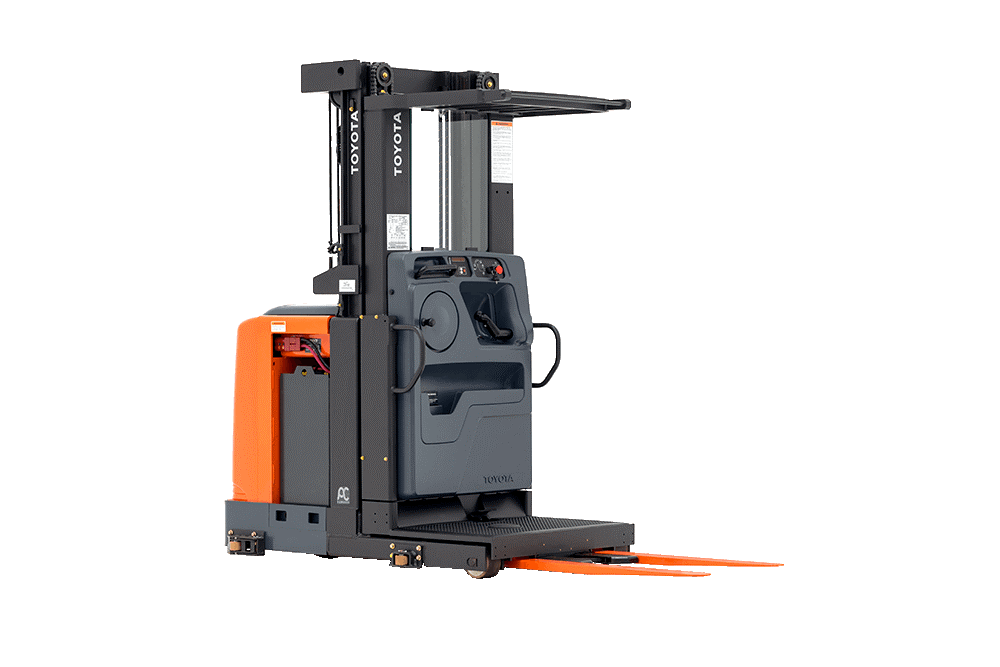 An order picker is an electric lift truck specifically designed for filling individual customer orders which require piece-part or case picking, rather than full pallets or unit loads.
Their versatile design allows for handling of a variety of items, ranging from small items, such as individual auto parts or drugs, to larger bulky items like bicycles, furniture or even mufflers.
Their maneuverability in very narrow aisles and high level "picking capabilities" enables the customer to take full advantage of limited storage space.
The order picker is an ergonomic and economical solution for order picking which can be up to 55 percent of warehouse operating costs.
---
Powered Pallet Trucks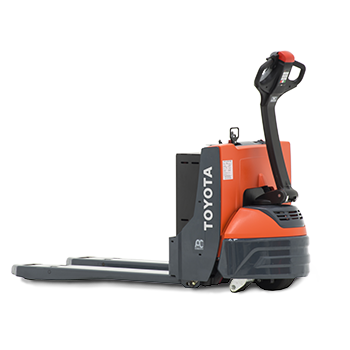 Powered pallet trucks operate to a very similar principle as hand pallet trucks. However, the lifting of the load, and truck movement, is powered by the electric motor within the machine.
Typically, there is a 'paddle' control to select forward or reverse direction, and button control to raise or lower the forks.
Powered pallet trucks operate best on flat and smooth surfaces.